When – and how much – do you pay us for being your lawyer?

Posted on January 31, 2017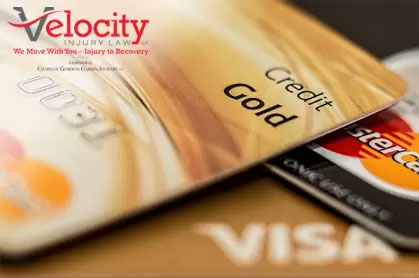 As a client of Velocity Injury Law you usually do not have to pay your lawyer any money for the legal services up-front or during your lawsuit. In most cases, you only pay us when your lawsuit is over and even then, only if we get you financial compensation for your injuries.
What we charge you as a "fee" is a percentage (in most cases this ranges from 25% to 33%) of the amount you receive in damages upon settlement of your case or at trial. "Damages" is "legal speak" for the money you receive to compensate you for the injuries and financial losses you have suffered because of your accident. In addition to our fee, you will be required to pay the HST and any other taxes owing to the federal or provincial government on that fee. You will also be responsible to pay for expenses that we incurred in advancing your claim unless the other side pays for those expenses (which they often do).This type of agreement between lawyer and client is called a "contingency fee agreement". Our fee is "contingent" upon the amount of financial compensation we get for you. The contingency fee agreement is signed by you and your lawyer when you hire him or her.
Clients like contingency fee agreements for many reasons, which include:
You do not pay your lawyer "by the hour". So, if the contingency fee agreement states that your lawyer's fee is 30% of damages, the fee will be 30% of damages whether or not he or she worked 80 hours or 4,000 hours on your case.

You do not get charged for calling your lawyer, e-mailing your lawyer, or meeting with your lawyer. Whether you call your lawyer once every week for a year, or once every two months over the same time period, the lawyer's fee will be the fee agreed upon in the contingency fee agreement.

If you have been injured in an accident and your injuries are severe enough to keep you off work, you might not have the money to pay a lawyer up-front or periodically. Having a contingency fee agreement gives you the peace of mind that you will not be asked to pay your lawyer until your lawsuit is over and you finally have the money to pay your lawyer's fee.

In some cases we are not fully compensated for the time we spend on your file. In other cases, we are compensated fairly well. In ALL cases, you have the right to have our account, or the account of any other lawyer you hire, reviewed by the Court to determine whether it is fair and/or reasonable.
We can answer any questions you have about our contingency fee agreements. Give us a call at 519-946-4300.
This article is not a substitute for legal advice. If you have any questions, please contact us at 519-946-4300.
---
We wish we could give clients their old lives back. Fortunately, we can do the next best thing: give them back the sense of security they had before their accident and help them rebuild their lives. This involves obtaining a fair monetary settlement and secure rehabilitation for an alternative future path in a reasonable amount of time.

Call Velocity Injury Law at 519-946-4300
Our goal is to get back to you about scheduling a free consultation on the same day.
In The Community

The lawyers and staff of Velocity Injury Law can often be found out in the community. Whether we are volunteering for charitable organizations, serving as members of local boards, or participating in recreational and fundraising events, we enjoy being actively involved in and giving back to our community.
Read Our News