What Role Does Your Doctor Play In Your Lawsuit?

Posted on March 20, 2017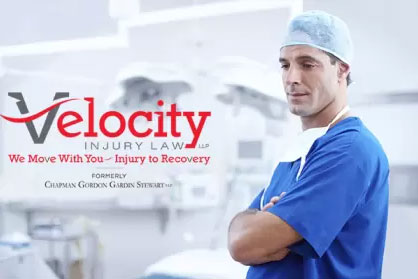 If you are a plaintiff in a personal injury lawsuit, your doctor is – and will be – one of the most influential people in your case.
He or she is not allowed to advocate (fight) for you – that is your lawyer's job. But your doctor's objective medical opinion does affect your lawsuit.Let's say you are injured in a car crash when another driver runs a red light and hits you within the intersection.
Shortly after your accident, your doctor identifies your injuries and gives you a diagnosis. He is also usually able to determine if the accident is what caused your injuries. "Causation" is relevant because if your injuries cannot be linked to the accident in any way, a lawsuit would be unsuccessful.Throughout your recovery, your doctor will prescribe and recommend certain treatment for you in an effort to help you heal from your accident-caused injuries. Following her advice in this regard will not only improve your symptoms as much as possible, but it will show the defendant's lawyer that you are making an effort to get better.
The plaintiff who wants financial compensation due to her injuries, but then ignores her doctor's advice and fails to get the recommended treatment, can be seen as lazy, dishonest, and money-hungry. In short, she can be seen as unlikeable and unworthy of compensation. She can even be accused of causing her injuries to worsen by not following her doctor's advice. The plaintiff can only be paid money for injuries caused by the defendant.Throughout your lawsuit, your lawyer will obtain updated medical records from your doctor. Your lawyer will review these records and will most likely give a copy to the defendant's lawyer.
Once you have reached a plateau in your recovery, meaning that you are not likely to improve any further, your lawyer will ask your doctor for his opinion on your prognosis.The prognosis will typically entail your doctor's opinion on how your injuries will impact the rest of your life: Will you have chronic pain? Can you return to work? Are you able to play sports again? Are there certain restrictions that you have, such as no lifting, bending, or squatting? Will you need lifelong nursing care because of your accident-caused injuries? Have your injuries forced you to depend on any assistive devices, such as a cane, a wheelchair, a raised toilet seat, or any electronic aids?
Your doctor usually provides her opinion in the form of a "medical-legal" report. Your lawyer will give a copy of this report to the defendant's lawyer. Once your lawyer knows your prognosis, he is able to realistically estimate how much it will cost to compensate you for your accident-caused injuries and losses.
This article is not a substitute for legal advice. If you have any questions, please contact us at 519-946-4300.
---
We wish we could give clients their old lives back. Fortunately, we can do the next best thing: give them back the sense of security they had before their accident and help them rebuild their lives. This involves obtaining a fair monetary settlement and secure rehabilitation for an alternative future path in a reasonable amount of time.

Call Velocity Injury Law at 519-946-4300
Our goal is to get back to you about scheduling a free consultation on the same day.
In The Community

The lawyers and staff of Velocity Injury Law can often be found out in the community. Whether we are volunteering for charitable organizations, serving as members of local boards, or participating in recreational and fundraising events, we enjoy being actively involved in and giving back to our community.
Read Our News