Melanie Gardin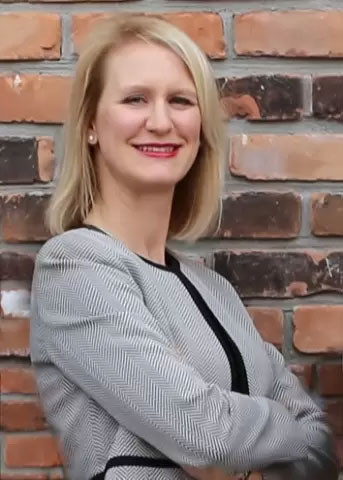 Direct Phone: 519-946-4300 x 103
Email: mgardin@VelocityInjurylaw.com
Facebook: https://www.facebook.com/melaniegardin.lawyer.7
---
Melanie Gardin was called to the Ontario Bar in 2002 and is exclusively practicing in the area of serious and catastrophic personal injury. This encompasses injuries of all kinds such as: motor vehicle accidents involving a car, motorcycle, bicycle, e-bike and ATV; slip/trip and falls; assaults; wrongful death and nursing home negligence. Melanie also handles ODSP and CPP Disability Appeals as well as Short-Term and Long-Term Disability Appeals and litigation.
Melanie is a member of the Law Society of Upper Canada, Ontario Trial Lawyers Association, Southwest Region Women's Law Association, 100 Women Who Care Windsor/Essex and Influential Women of Windsor.
Melanie is the current President of the Brain Injury Association of Windsor/Essex (BIAWE), a position she has held since 2008. BIAWE is affiliated with the Ontario Brain Injury Association (OBIA). Melanie was Co-Chair of the Ontario Brain Injury Advisory Council (OAC) and a Director of the Ontario Brain Injury Association for 2 terms from 2009-2013. She was awarded "Volunteer of the Year Award" by OBIA on June 21, 2014, for her outstanding support of individuals living with the effect of brain injury.
Melanie is the Secretary of the "Beyond Disabilities Rehabilitation Network" which is a charity that supports people in our community with chronic disabilities.
In 2011, Melanie was awarded the "Odyssey Award" by the University of Windsor Alumni Association. This award recognizes alumni who are in the early years of their career path, having distinguished themselves through successes in career endeavors, notable achievements in their local community or the University of Windsor, or through a significant or innovative achievement in their professional or personal life.
Melanie also appears on the light hearted talk show "Houida and Friends" to discuss current events.
We wish we could give clients their old lives back. Fortunately, we can do the next best thing: give them back the sense of security they had before their accident and help them rebuild their lives. This involves obtaining a fair monetary settlement and secure rehabilitation for an alternative future path in a reasonable amount of time.

Call Velocity Injury Law at 519-946-4300
Our goal is to get back to you about scheduling a free consultation on the same day.
In The Community

The lawyers and staff of Velocity Injury Law can often be found out in the community. Whether we are volunteering for charitable organizations, serving as members of local boards, or participating in recreational and fundraising events, we enjoy being actively involved in and giving back to our community.
Read Our News