Slip and Fall Injury – Getting Treatment from your Car Insurance

Posted on August 10, 2014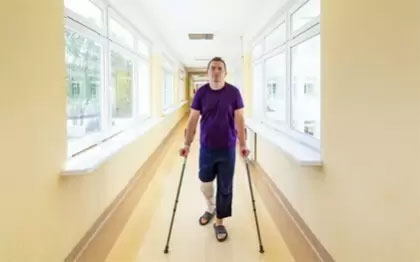 There are situations where your car insurance may cover treatment for a slip and fall injury. Such treatment is available if the operation or use of a motor vehicle was a direct cause of the impairment received from the fall.
In the Wawanesa v. Webb, Ms. Webb parked her car away from a plowed access point to the sidewalk. She slipped and fell while putting her foot onto the access point what was in front of her car. She was injured. The arbitrator ruled that Ms. Webb was still in the course of disembarking from her vehicle when she fell. Thus allowing her to claim statutory accident benefits from her car insurance. This decision was reversed on appeal. However, at appeal other scenarios were pointed out that might allow someone to claim accident benefits.
They included:
a) Getting hurt trying to avoid getting hit by a car, truck, etc. while walking or riding a bike. i.e. falling off your bike to avoid hitting a car.
b) Falling while putting air in your vehicles tires. i.e. falling while returning the air hose.
c) Getting injured while walking to or from a pay and display station to your car.
d) Falling when getting out of your vehicle.
e) Getting out of the car to check if you are blocking a fire hydrant.
The list is not exhaustive. The point is that you may have a right to accident benefits from your car insurance when you may not think you do.
This article is not a substitute for legal advice. If you have any questions, please contact us at 519-946-4300.
---
We wish we could give clients their old lives back. Fortunately, we can do the next best thing: give them back the sense of security they had before their accident and help them rebuild their lives. This involves obtaining a fair monetary settlement and secure rehabilitation for an alternative future path in a reasonable amount of time.

Call Velocity Injury Law at 519-946-4300
Our goal is to get back to you about scheduling a free consultation on the same day.
In The Community

The lawyers and staff of Velocity Injury Law can often be found out in the community. Whether we are volunteering for charitable organizations, serving as members of local boards, or participating in recreational and fundraising events, we enjoy being actively involved in and giving back to our community.
Read Our News